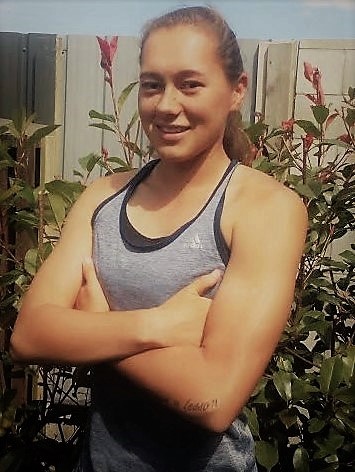 Caitlin is the newest member of the D.R.I.L.L team here in Hamilton, and not to mention the youngest. What she lacks in age, she makes up for in passion for this industry and her clients well being. She has a vast background in multiple sporting codes, and has represented her region and nation in the sports of football, rugby and hockey. She has competed competitively in the boxing ring and understands the physical demands exercise has on the body. Studying at The New Zealand Institute Of Health And Fitness helped her gain a better understanding of the emotional toll fitness has on the mind and how much it revitalises the soul and makes her that much more committed to placing her energy into her uplifting, energising classes.
"Coming from a large sporting background I know the ups and downs of training and the physical and emotional demands and tolls it takes on your body. I believe strongly that you get out what you put in and in helping push my clients past that mental threshold so they can leave feeling confident and great about what they just achieved, the feeling can't compare to any other. Having fun while feeling pain, the two don't really mix, but I try my absolute hardest to make fitness fun, to leave my clients satisfied in whatever they are trying to achieve and believe when they train with me they will 100% achieve it."
Caitlin runs bootcamps at the Waikato university fields  & Innes common (Lake domain park) in Hamilton.